Pubsafe active shooter feature
Unfortunately preparing for, and responding, to an active shooter is part of our reality in America. There is not reason to recap past incidents so let's just focus on the future and how we can better respond to save lives. When the Pubsafe mobile app was still called Aftermath Data active shooter events were not as common. During the last few years active shooter events have become part of our everyday conversation and thought. Many people will enter a room, theater or gathering and think what would I do if there was an active shooter situation.
Pubsafe's active shooter feature is designed to help communicate a threat instantly by people that are on scene. In some situations people very quickly understand there is an active shooter, in an office building where sound is compartmentalized, it can take much longer to understand the threat situation. Pubsafe offers a direct line of communication between Pubsafe users that eliminates the delays found in normal emergency communication channels. Being alerted in 10 seconds verse 10 minutes may mean a significant reduction in the loss of life. User should always call 911 first and then post to Pubsafe. If you forget, Pubsafe will prompt you to click to call 911 in the process of posting an alert.
Free active shooter app
Since the Pubsafe base app will always be free, there is no reason every school, business, condominium, event venue, family and church should not have the app and know how to use it. The app should also be monitored by the EOC, police dispatch and patrol officers so they are instantly aware of emergencies like active shooters and the users exact location. If there are multiple reports coming from the same location the validity of the report is also high. Patrol officers can start to respond even before dispatch gets calls and start to forward information to the field.
There are services being purchased by local, city and state officials for hundreds of thousands of dollars. We believe certainly community safety factors should be available and affordable to all communities, regardless of budget. The best part about Pubsafe is that it crosses political, financial and geographic boundaries. With traditional alert services if one county buys the service and another does not, people moving between or on the fringes will be missed. With Pubsafe alerts are based on distance from the event but it is possible to see events that are happening on the other side of the world. As a police chief in California I want to know if there is an active shooter in Florida due to an increased threat of a copycat shooter. An active shooter may also be a terrorist attack, we don't know in the early stages of an attack. Therefore, increasing the threat level in other areas is a vigilant step to take.
Alerts When You Travel
One feature of Pubsafe that is critical is to allow background tracking. Your data is not sold to marketing companies so take that off your mind. The reason for background tracking is that as you move around the world you need to get alerts in different areas. With traditionally alert systems being purchase today, you might be in Hong Kong and get alerts from Tampa. With Pubsafe your location is sampled every 30 minutes so you can receive alerts as you move. This is part of Pubsafe not being restricted by political or geographic boundaries.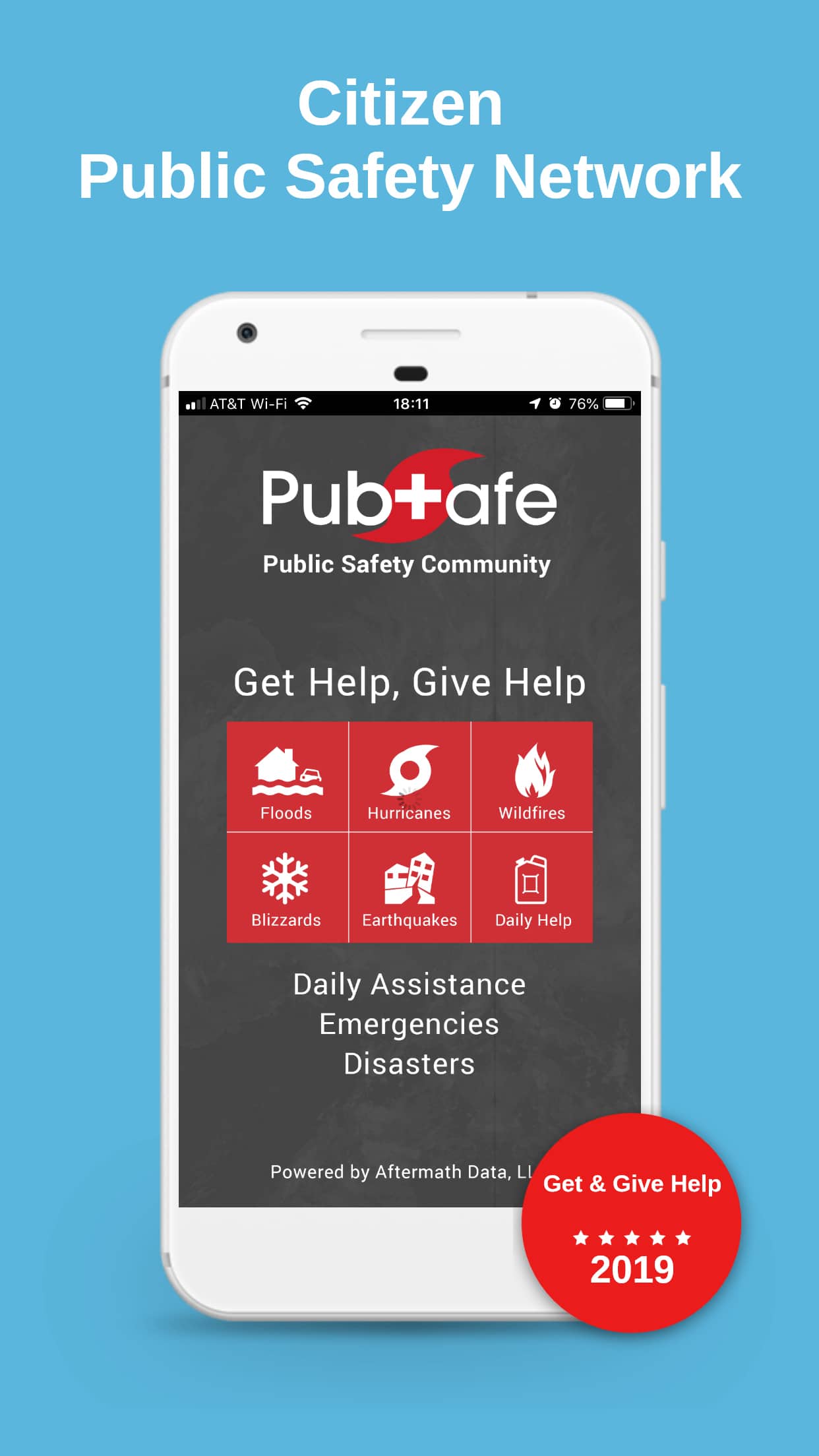 How does the active shooter feature work
An active shooter alert is generated by an emergency help request. There are two ways to initiate an active shooter help request. After the initial initiation, the processes are the same and the alert is sent.
Option 1
Click the Q on the map. This is a quick menu. Toward the bottom is says Active Shooter. Click the button. You can then add media such as a photo or video or skip the media. You can add a comment or just submit. At times providing a photo, video or comment may improve the response. A picture of the perp or reporting automatic weapons fire will change how 911 responds. Sharing media is optional and situation dependent.
Option 2
Click the SOS in the header menu. Using this method you must select Crime and then Active Shooter. The reminder of the steps are the same. This is a 5 click process vs 3 clicks for option 1.
Cancel an Active Shooter Alert
You can cancel an emergency at any time and you must renew it every 30 minutes or it will cancel. If you report an active shooter police will respond so there will be no need to worry about refreshing the emergency.
 What does Pubsafe need to work?
Current version of the app
Cellular service with data service (the bars on your phone reflect voice coverage, not data)
GPS location
Pubsafe is not guaranteed to work in all areas and should be used as one of many response methods.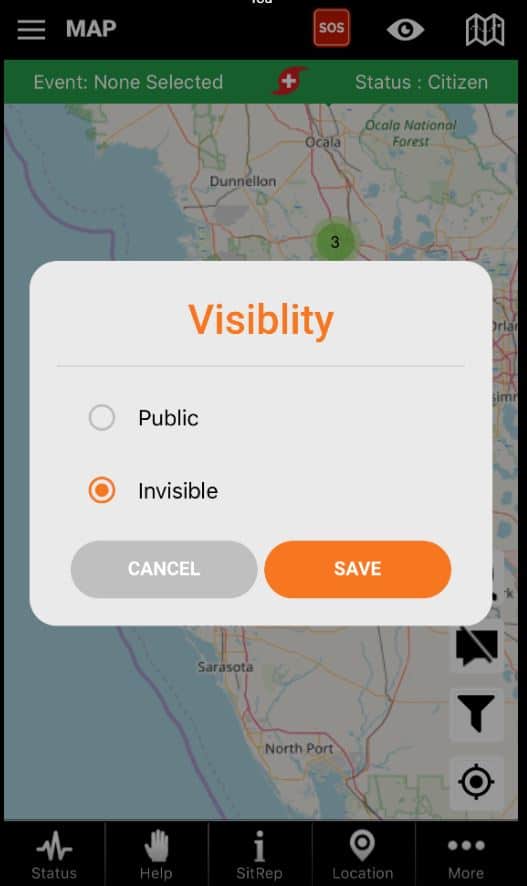 The PubSafe mobile app team (formerly the Aftermath Data mobile app) deployed to Nebraska to assist where needed utilizing the SherpATV. Using the app in a real flood highlighted some of the features needed for the app to be more effective. It did reiterate the need...
read more
First Time Volunteer - Things to Consider As a first-time volunteer out of my area for hurricane Florence, there were very clear lessons that may help you be more prepared if you want to get involved. As a Florida resident having survived several hurricanes...
read more